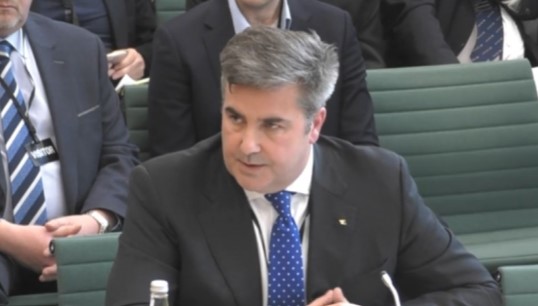 P&O Ferries CEO Peter Hebblethwaite has sensationally admitted that the company deliberately chose to break the law when making 800 British seafarers redundant on 17 March.
The company was legally required to consult with trade unions before making any redundancies, but chose not to because 'It was our assessment that the change was of such a magnitude no union could accept' the changes to the company's business model.
'There is no doubt we were required to consult to the unions. We chose not to,' he said.
Shocklingly, he said that the decision not to consult was because any consultation process – as required under the law – would have been 'a sham'.
Worse still, when asked if he would make the same decision again, and therefore break the law, he said: 'We have moved to a model widely used across the globe and by our competitors. I would make this decision again.'
Mr Hebblethwaite said to MPs that the redundancy packages offered to the sacked seafarers were a way to make up for this flagrant breach. The MPs on the committee, shocked by the CEO's admission of guilt, repeatedly referred to this as the company making an assessment that it could 'buy its way around the law'.
The company's new crewing model, which P&O Ferries has said is half the cost of the previous one, requires seafarers to be paid on average £5.15 per hour – with this figure pulled up by the need to pay minimum wage on the Larne-Cairnryan route and therefore lower pay elsewhere. This would be on a two-week on, two-week off rotation, and Mr Hebbethwaite said that the crew would be paid 'when they are working'.
Mr Hebblethwaite was asked whether he could live on that money, and made no reply.
He said that his basic salary was £325,000 per year with bonuses. When asked if he would accept a bonus, given the redundancies and the supposed precariousness of the business that required the loss of British seafaring jobs, he said that he did not know the answer to the question.
DP World complicity
Mr Hebblethwaite further revealed that the secretary of state for transport was advised of 'organisational changes' at P&O Ferries at a meeting with high-level executives in Dubai on 22 November 2021.
A representative of DP World questioned by the committee attempted to wash the company's hands of involvement, saying it was ultimately a decision made by the P&O Ferries executives. However, he admitted that DP World had been consulted throughout and had signed off on the decision to sack the seafarers.
'The P&O Ferries board have been consulting us on this, we have done everything we could to make sure all proper care was taken,' he said.
Safety aspect
The safety aspect – raised earlier in the session in discussions with Nautilus general secretary Mark Dickinson as he gave evidence – was also discussed with Mr Hebblethwaite, as MPs were unwilling to believe that the company could ensure safety onboard after replacing the entire crew. Mr Hebblethwaite admitted that he had not signed off on a safety risk assessment before making the decision to lay off the experienced crew.
Brand destroyed
Asked about the PR disaster of the sackings, Mr Hebblethwaite said there was 'no question the brand has taken a hit. But we now have a modern business.'
He admitted that people have been cancelling tickets with the company and that it would take 'a while' to rebuild trust.
Pensions at risk
Mr Hebblethwaite was asked about the £146 million debt that P&O Ferries has to the Merchant Navy Ratings Pension Fund, and whether parent company DP World would cover this.
He said that once P&O Ferries is profitable – presumably meaning if it is permitted to continue with its current actions – then it would meet its obligations.
According to Pensions Expert, the outstanding deficits are secured by a guarantee over three of P&O Ferries' ships.
Government response
Following Mr Hebblethwaite's appearance, maritime minister Robert Courts MP appeared before the Select Committee and confirmed that the government would be looking at any action they could take after these new disclosures. He said that the government will come to Parliament next week with a package of proposals.
'We are as horrified as anyone else,' he said.
Mr Courts said that Peter Hebblethwaite had cancelled a planned introductory meeting with him earlier this year, and had failed to respond to proactive requests from his office to reschedule before the sackings.
Responding to questions on whether P&O Ferries is causing a 'race to the bottom' that will affect other maritime jobs, Paul Scully, parliamentary under-secretary of state for small business, consumers and labour markets, said that the government will want to plug the gaps in labour law and show via unlimited fines that they don't want to encourage anybody to take the same actions as P&O.
MPs questioned why the government has not brought an interim injunction, given that P&O Ferries has admitted it broke labour law. Mr Scully said it would not get ahead of the industrial dispute body ACAS, even though the Committee was informed it would take weeks for this advice to be issued – long after deadlines have passed for seafarers to sign redundancy agreements.
He admitted that the government had not yet consulted with the attorney general on actions to take against the company. The chair of the Select Committee, Huw Merriman MP, asked him to confirm if he will do so now, and Mr Scully confirmed that he will, given the admissions by Mr Hebblethwaite today.
Holyrood meeting
Mr Hebblethwaite is now due to appear on Tuesday 29 March before the Scottish Parliament's Net Zero, Energy and Transport Committee to answer MSPs on the company's actions.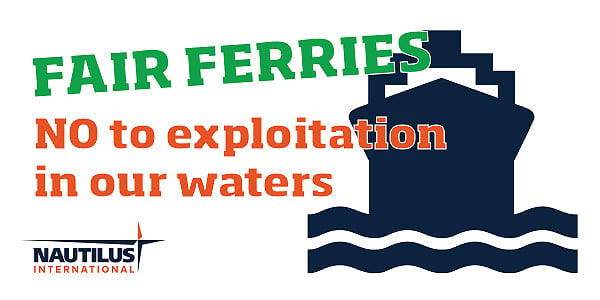 ---
Tags