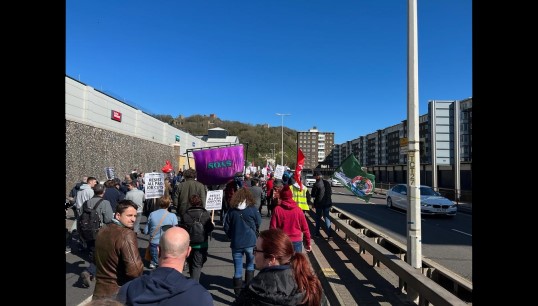 International Ferry Management (IFM), the crewing agency named by P&O as their new partner in replacing the 800 UK seafarers laid off on Thursday, was only set up in recent months – heightening concerns around whether the company is capable of safely operating ships in some of the world's busiest shipping lanes.
IFM is registered in Malta and has one registered director, Antonio Ciriale, who applied to become director on 11 February.
Mr Ciriale is named in the Paradise Papers – a set of more than 13 million documents leaked in 2017, which expose the ways that the rich exploit secretive offshore tax regimes.
He has been the director of many companies in the past, including Maltese firm Mediterranean Ship Management Ltd and Swiss-based NOE Management SAGL, which was liquidated last year.
Nautilus International is currently investigating the legality of P&O Ferries' decision to make the workers redundant and replace them with agency staff, with various legal avenues being explored.
Nautilus has also asked the Maritime and Coastguard Agency (MCA) how it intends to ensure that IFM can operate P&O's ferries safely under the law, after liquidating hundreds of experienced maritime professionals who are familiar with the vessels and the routes.
This morning the MCA responded to the Union.
'Prior to the P&O [Ferries] vessels entering back into service the MCA will undertake port state control inspections of all eight vessels,' a spokesperson told Nautilus.
'The inspection will focus on operational drills (i.e. the ability of the crews to fight fire, muster passengers in the case of an emergency and evacuate a ship) and ensuring that personnel have received appropriate training and familiarisation in the tasks for which they have responsibility.'
'P&O have engaged with the MCA and the teams at MCA have been briefed.'
---
Tags