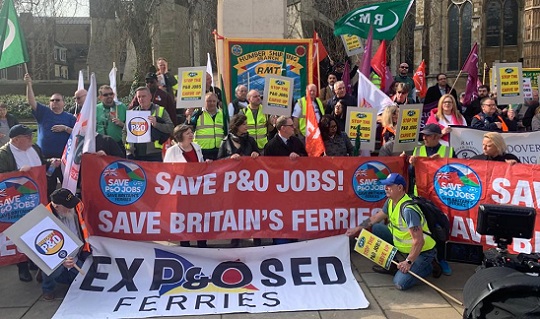 On Tuesday 22 March P&O Ferries issued a press statement setting out the extent of the compensation package it is offering to its former employees unceremoniously and brutally sacked by pre-recorded video message on Thursday 17 March.
It has taken the company five days to come out in the open with an explanation – of sorts, and not an explanation of its outrageous and illegal actions but an admission of guilt; guilt that it intends to swipe aside with cash. P&O Ferries' shameless actions now extend to trying to buy its way out of the legal predicament, exposed by the unions, of failing in its obligation to report to the Secretary of State and to consult with the recognised trades unions.
P&O Ferries is claiming to be offering the 'largest compensation package in the British Marine Sector' - from a company in such desperate financial circumstances that it is prepared to spend £36.6m on a fake redundancy.
Let's be clear, this statement is confirmation that P&O Ferries believes that with enough money it has no need to follow the laws of this country or be hindered by the seemingly shallow epithets of its Emirati parent's 'ethical business standards'. Instead, it intends to bully our maritime professionals into signing settlement agreements to buy their silence.
Nautilus members have been put under intense pressure by P&O Ferries management to accept these redundancy terms whilst threatening them with withdrawal of the offer made if they talk to the press or demonstrate against the company.
This company has been badly run; of that there can be little doubt. Questions must be asked about the directors who have run a once proud company, with nearly two centuries of history, into the ground.
Nautilus general secretary Mark Dickinson said:
'We demand that P&O Ferries engage with the recognised unions, reinstate all staff who were sacked, and discuss our serious safety concerns about how the company now plans to operate the ships.
'Only then will P&O Ferries be able to live up to its heritage, contribute to the achievement of the government's Maritime 2050 strategy and recover the damage it has done, not only to the nation's standing, but to its own reputation and once proud shipping brand.
We are pleased to learn today that the government is still considering pursuing legal action based on the company's responses tonight and will also be investigating breaches of the National Minimum Wage and the terms of agency workers' contracts.'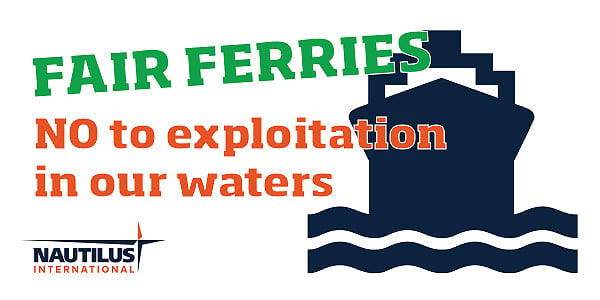 ---
Tags