Industrial
Scottish government minister calls for urgent UK talks on P&O Ferries to close employment law loopholes
7 April 2022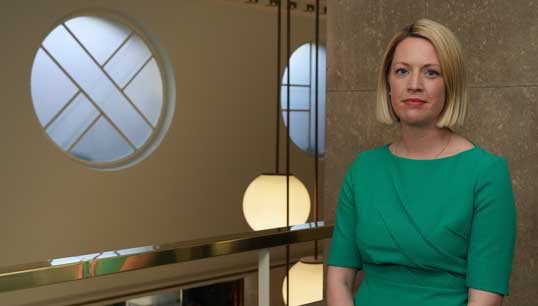 Scotland's minister for transport Jenny Gilruth MSP has urged the UK government to set up urgent talks with its devolved administrations to close 'unacceptable business practices and loopholes' exposed by the P&O Ferries case.
She also promised that the Scottish government would stand by the nearly 800 employees illegally sacked via a Zoom call on 17 March 2022.
'The actions of P&O Ferries have highlighted a number of business practices that are unacceptable, and I would support any move to ensure that such practices and the use of "loopholes" in UK employment law is not repeated,' she continued.
In a letter to UK transport secretary Grant Shapps on 5 April, Ms Gilruth said she welcomed the UK package of measures outlined at the beginning of the month, but added she was keen to work with the UK government and the other devolved administrations in Wales and Northern Ireland to explore the impact of P&O Ferries' decisions on the 'appalling decision' to make almost 800 employees redundant.
'As noted in my letter to you of 24 March, I am keen to work with the UK Government and the other devolved administrations to explore the impact of P&O Ferries' decisions and to offer any assistance which the Scottish Government can appropriately bring to bear. I asked in my previous correspondence for an urgent meeting to discuss these issues and would request that a meeting be scheduled at the earliest opportunity. It would also be useful to discuss the wider implications of the measures being introduced.'
As well as the human cost, there are wider strategic supply chain resilience implications across the UK which need to be fully considered, added Ms Gilruth.
---
Tags