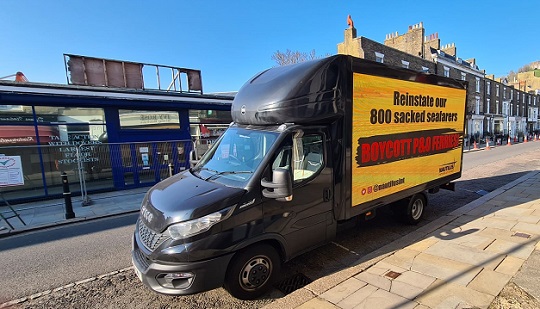 Nautilus International has helped to win public support for British seafarers on a scale unheard of in recent times with a major media campaign around the mass sackings at P&O Ferries.
The powerful effect of the campaign is evidenced in the fact that a petition Nautilus launched with the RMT union reached nearly 38,000 signatures in just one week – with more coming in all the time. The Save P&O Jobs petition calls on the UK government to get the 800 sacked seafarers reinstated and for the practice of 'fire and rehire' to be outlawed.
On TV and radio, notable moments in the Nautilus media campaign included the 18 March appearance of general secretary Mark Dickinson on the influential Today programme on BBC Radio 4 (starts at 1h 9 min, available until 15 April). Mr Dickinson has also spoken up for the mistreated Union members on BBC TV news, BBC Breakfast TV and LBC radio, among other channels.
Nautilus has been very active on social media, and a TikTok video obtained and circulated by the Union has now been viewed over a million times. It shows members onboard a P&O Ferries vessel being confronted by security guards and told to leave.
Elsewhere, the Union has worked alongside its RMT allies to use its channels on Twitter, Instagram, Facebook and LinkedIn to encourage the public to join protests in Dover, Hull, Liverpool, Larne, London and Cairnryan, and then to provide live coverage of the marches and speeches.
Nautilus has also used social media to report on key events such as the parliamentary debate on Monday 21 March and the House of Commons Transport Committee meeting on 24 March, where the general secretary was one of the contributors.
And in the UK national press, Nautilus has been quoted numerous times, with the articles below being just a few of the examples. Data monitoring shows that many articles quoting Nautilus or using information provided by the Union have had millions of views online.
P&O Ferries makes 800 staff redundant and warns of 'significant disruption' to services 'over next few days' (Sky News website)
P&O Ferries sackings 'clearly illegal' says union in 'dark day for shipping industry' (The Guardian)
Safety fears raised as P&O Ferries replaces seafarers with agency workers (Independent)
Government 'made aware' of P&O's mass sacking on Wednesday but 'didn't tell anyone' (LBC news website)
Bungs, handcuffs and foreign job ads (The Times)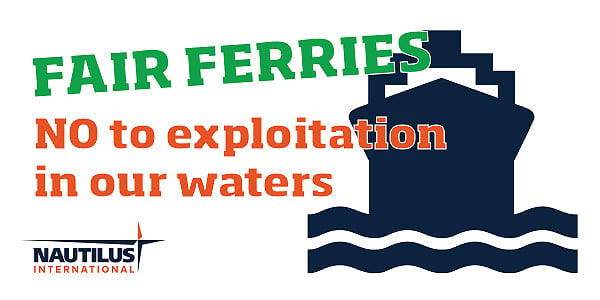 ---
Tags